FAQ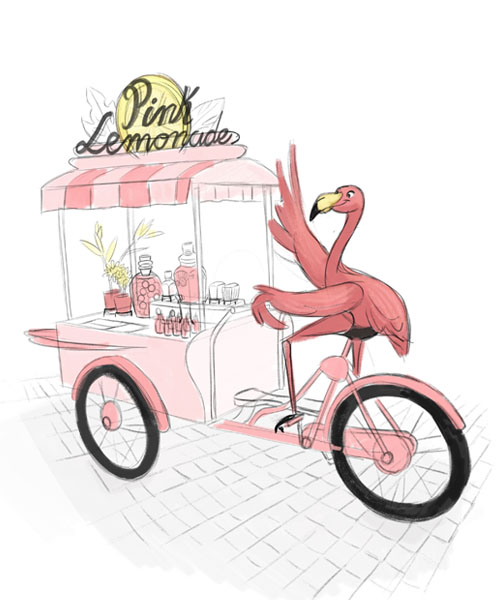 Frequently asked questions
What materials or info do I need from you, to send you a quote?
The manuscript or concept of the story.
The number of pages you need and what type of illustrations: spot illustration, single pages, spreads (two pages)
A visual reference for the style you are most interested in.
Format and size for the book if not I'll be glad to recommend a couple of options.
I am ready to start collaborating with you. What happens next?
After you have chosen to work with me. I'll send a written contract with all the requirements, timeframes for the deliverables and services you have requested. I am always glad to get on a call, to explain my process further. After I receive the first payment, I'll send a Trello link for you to review my process. You can read more about it here.
What type of Payment I accept?
Payment will be split in 3 installments done via xoom bank transfer, transferwise or standar bank transfer. Fee will be: A first payment of 25% to start the project. A second payment of 25% after delivery and approval of the sketches for the pages And a final payment of 50% at the end of the approval of the final work. How long will it take you to finish the project? That depends on the style, number of illustrations, ans services you are interested in. Feel free to contact me to get a quote.
Do you illustrate other types of projects?
Yes, I am always to illustrate new and exciting projects. So do reach out even if you see a product that is not listed. I am always up for a challenge.
What type of revisions do I offer ?
Revisions: A round of revisions is defined as a list of changes to be made to the artwork. There will be an opportunity for a round of revisions after work is submitted for review at each stage, and one round after painting is completed, if needed. Client shall approve all material for all rounds of the Project Scope. At the end there's also space for minor changes include things such as: Small changes to facial expressions Adjusting of character poses Adjusting character or prop Simple color changes Adding or adjusting silhouetted figure or objects Adjusting of character costumes for accuracy Resizing of character/props