Children's book illustrator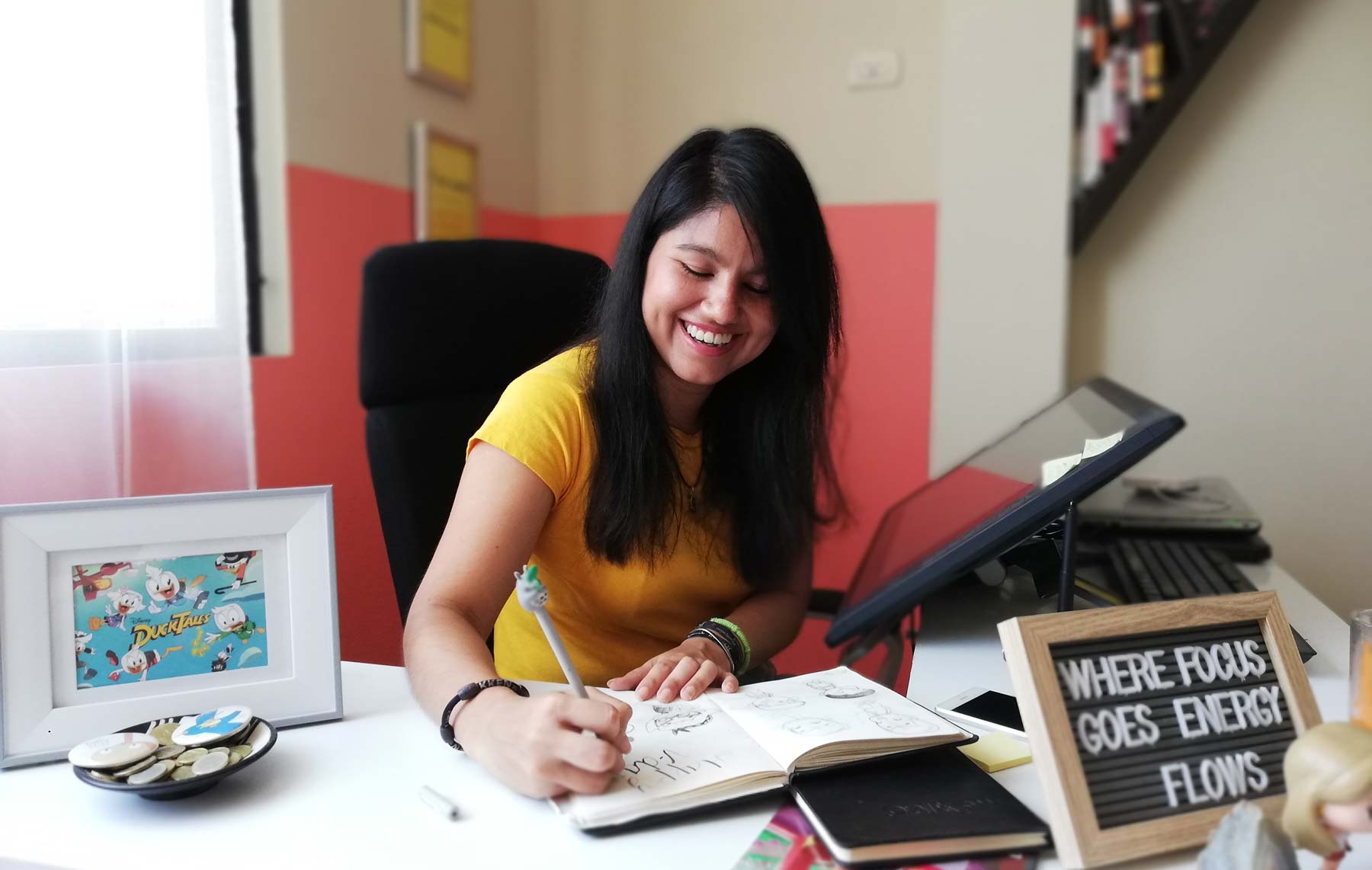 Nadia Ronquillo is a Children's Book Illustrator, Visual Development Artist and Content Creator from Ecuador. She majored in Graphic Design and Audiovisual Production…
Bring your children's book to life before the year ends
Bring your children's book idea to life!
The Oklahoma City Zoo's program, Read for Adventure, promotes literacy while making the Zoo accessible to Oklahomans. In 2020, the Zoo produced a new book for the program, Juniper's Butterfly Garden, which educates readers on the importance of conserving native pollinators, particularly the monarch butterfly. Nadia Ronquillo's illustration style was a perfect fit for the project. Bold imagery and bright colors brought the story's whimsical characters to life on every page. Nadia was able to take the initial direction for the illustrations and provide creative solutions. She was responsive and able to meet all project deadlines. If you're looking for a professional, imaginative illustrator, Nadia will not disappoint!
Nadia was a pleasure to work with as a first time children's book author, she took the time to understand the vision for the project and was timely in responding to feedback and requests for meetings as needed. I would gladly work with her again if the opportunity arises!
Nadia is an extremely professional and incredibly gifted artist. We are grateful to have the opportunity to partner with as the illustrator for our book series. Nadia's talents breath life and emotion into the characters and scenery she develops from our imaginations.
She is inquisitive about our preferences, excellent in her communication, knowledgeable in cultural differentiation and consistent with her updates throughout the entire process. Nadia patiently continues to above and beyond. She is a joy to work with.
https://www.smoothsailingbooks.com/