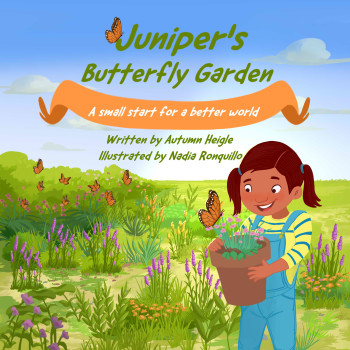 Children's book portfolio
Juniper's Butterfly Garden
Titile: Juniper's Butterfly Garden: A Small Start for a Better World
Autor: Autumn Heigle
Ilustrator: Nadia Ronquillo
Editor Southwestern Stationery, 2020
ISBN 0578666235, 9780578666235
Number of pages: 38 pg.
The story follows a child's journey as she learns about monarch butterflies and how she can help conserve this important pollinator in her own backyard. Additionally, readers will find information about planting a garden for monarchs and other pollinators and their migratory path through Oklahoma.